Philip from South Africa lives with the virus since 2010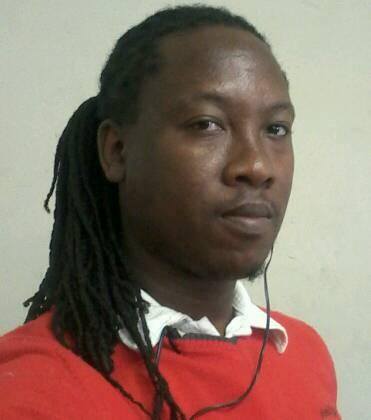 im Philip Maile from South Africa and im living with HIV since i was diagnosed in 2010. I didnt know til i was admitted in hospital due to menengitis thats when i got tested and diagnosed. I stayed in hospital for two weeks and my cd4 count was 84 with the viral load of over 1000. My late wife passed the same we were diagnosed and we have 3 kids, two handsome boys and a beautiful girl.

"I realised that there is more to live for, I fought for the sake of my kids"

It was hard at first to accept my status, i thought it was the end of the road for me cos i had no info about the disease. But after my late wife's passing i realised that theres more to live for, i fought for my life for the sake of my kids that at least they must grow up at least with one of their parents. I eventually got back my strength and went back to work.

"My boss has been amazing after I disclose by giving support where I need it"

As time went by i had to learn to disclose to some people especially my friends and family. Every month i had to go to the health centre to collect my meds so to make things easy for myself at work for always having a day off every month was to disclose to my boss. She has been amazing after i disclose by giving support where i need it. So disclosing made me to slowly accept my status and start seeing things differently that this is not a death sentence.

"There are people who stigmatise us because of lack of info"

Living with HIV in South Africa is still somehow a bit hard socially cos there are people who stigmatise us because of lack of info. That happens especially in relationships were one is positive and the other is negative, i was once in that situation. I disclosed to my partner and our relationship started to have strain amd we ended up going our separate ways. So to stop myself from another i opted to look for someone who is also positive, someone who can relate to the situation that im in. Thats what i learn that we have to find love in people who are in the same situation as us.

"I saw that life goes on, this was not death sentence"

Accepting my status have made me change my lifestyle, i watch what i eat, i stopped drinking. Believe you me way back when i was still negative my weight was always between 50-57kg but now its between 70-79kg, i went from waist size 28 to 32. I now told myself that im not HIV POSITIVE but im LIFE POSITIVE. Ever since i changed how i live, i see life differently, i see it in a positive way. Not because im HIV POSITIVE but because i saw that life goes on, this was not death sentence but just a change in life. And the opportunity that i got get back on my feet again i grabbed with both handa and a positive mindset.

_______________________________________________________________________________________________________________________

If you are HIV-positive and want to write a guest post like this in english or german please look for PositiveDates on Facebook and send us a private message. More guest posts coming soon, keep looking here: